Advertising on TOP portals

Top Search Ranking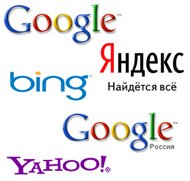 Valuation request
Frequently Asked Questions
Do you charge upfront fees for selling my Cyprus property?
No we do not charge up front fees, we are a simple real estate agent and you only pay when the job is done.
Do I have to sign an exclusive agreement?
We do not expect our sellers to sign exclusive agreements, we think that exclusive agreements are a bad idea and we believe in the free market.
I have already signed an non-exclusive agreement with another agency can I go with you also?
Yes, you can. If the property has a for sale sign for the other agency it must be removed or you will have to have our sign aswell.
I have not got title deeds can I still sell?
For sure a sale is easier with title deeds but if the properly is good and has all the appropriate licenses in place we may still take it, get in touch for more information.
I have an "AX" number from the land registry / town planning is this a help?
This means that your title deeds are only a formality and will be issued with time, this is of great help when selling property in Cyprus.
How do I know you will market my property effectively?
We do not take every property and we try to keep the number we have on our books to under 100. This allows us to give every property our best.
Can you help with a lawyer?
Yes. We can recommend several good lawyers who will help you with the sale of your property in Cyprus at a fair price.